ADVANCED SEXUAL EMPOWERMENT FOR MEN – LOS ANGELES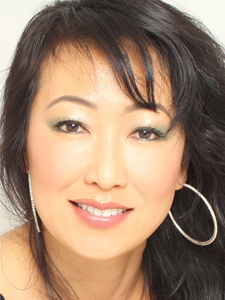 Join Solla in L.A. for an intimate workshop…
ADVANCED SEXUAL EMPOWERMENT FOR MEN
Ancient Taoist Practices for Health, Longevity, Intimacy and Sexual Vitality
Learn to…
*Increase blood flow to the genitals
*Increase stamina and sexual energy
*Improve sexual health & function
*Experience deeper connection with your partner
*Become a multi-orgasmic man
*Achieve harder, longer-lasting erections
*Prevent prostate cancer and feel younger
*Drive a woman to utter ecstasy

Whether you suffer from lack of energy, decreased libido or potency, or you just want to turbo-charge your sexual vitality and become a powerhouse in the bedroom, these 5,000 year old Taoist techniques will reinvigorate your life-force, increase your sex drive, help you look and feel younger, and awaken your body, mind and spirit to greater joy and ecstasy, both in your daily life and with your partner!
At this one-of-a-kind event you'll learn:
*Advanced Chi-Balancing Practices (Chi Nei Tsang & Kar Sai) for Optimal Sexual Health
*How to Cultivate Male Sexual Energy
*Seminal Fluid Retention Techniques to Unlock Peak Sexual Vitality
*How to Make Love for HOURS… DAYS… LIFETIMES…
*How to Practice Sexual Self-Care for Health & Longevity
PLUS (just announced)…
You will get to observe a rare, live demonstration of an advanced sacred spot (g-spot) massage technique that combines elements of Taoist and Tantric traditions for maximum pleasure and release. If you've ever wanted to learn how to truly blow a woman's mind, you do not want to miss this!
Space is extremely limited – sign up now!
Private coaching with Solla runs from $300 to $500 for a 90 minute session, but at her Sexual Empowerment for Men event, you can experience a full FIVE HOURS of her most advanced training for just $250.
Plus, as a special bonus, you'll receive a FREE 15 Minute Coaching Session with Solla ($50 value).
Don't miss out on this incredibly rare opportunity to unleash your primal male energy and become a true sexual dynamo!
Register today to reserve your spot!

---
Solla is a Global Wellness Educator and Professional Holistic practitioner with experience in medicine, psychology, therapeutic bodywork, meditation and ancient Taoist energy/longevity practices. Her global workshops, private sessions, and consultations awaken people to empower their lives through the mastery of personal health, wellness, sexual vitality, practices of conscious connection and sacred love.
Solla has a uniquely diverse background that includes serving as a Combat Medic in the US Army, being a nurse in Obstetrics and Gynecology, Pediatrics, Geriatrics, academic studies in Pre-Medicine,  Masters Degree in Spiritual Psychology, as well as studies in various forms of meditation, certifications in yoga, nutrition, and a wide variety of therapeutic healing bodywork modalities.
As a Universal Healing Tao Instructor and Tantra Practitioner, she has had extensive training and certifications by numerous legendary teachers, including Taoist Grand Master Mantak Chia, Tantra Master Charles Muir, and Dawn Cartwright.
Additionally, Solla is a highly sought after Holistic Practitioner for her Advanced Mastery Level 5- Chi Nei Tsang (Life Pulse Massage) and Kar Sai Nei Tsang expertise.
Her work across the globe integrates more than twenty years of experience into a series of simple but powerful practices designed to help awaken people all over the world to master their health, empower their lives, increase their sexual vitality, and experience the deep and lasting rewards of conscious intimacy.